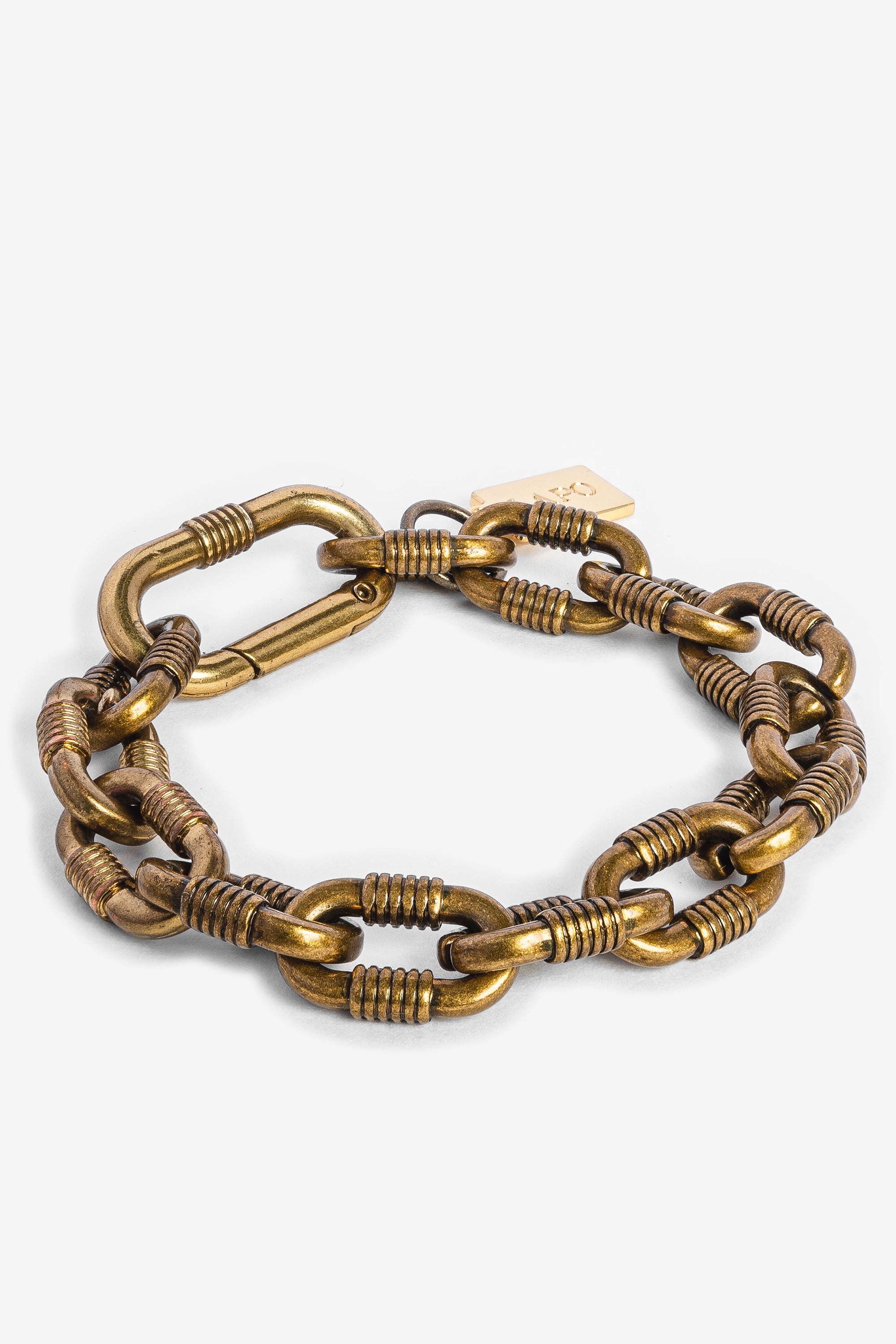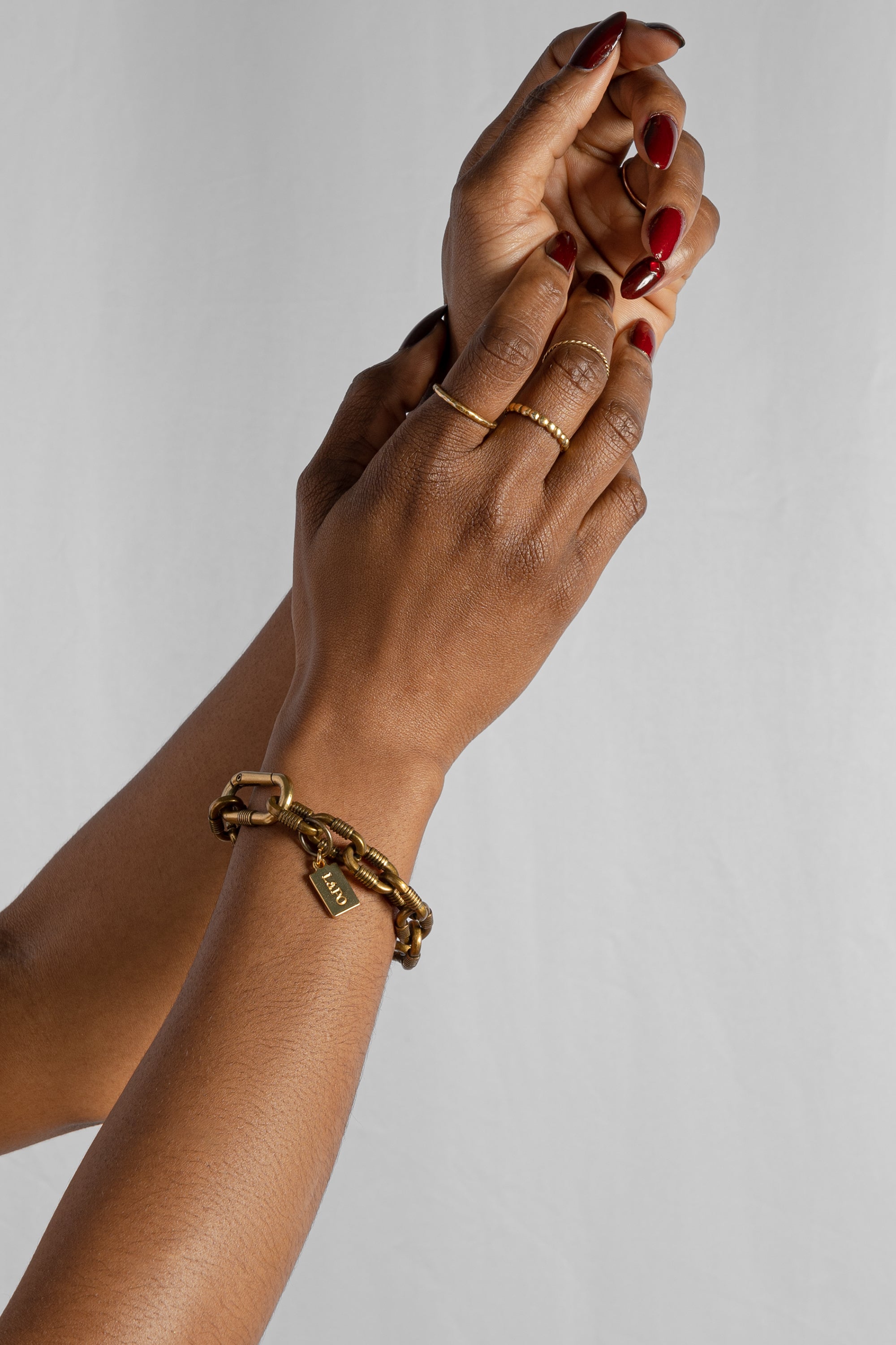 Hyperion Gold Bracelet
The latest addition to our Hyperion family, this bracelet is a unique gem with rustic vintage charm and a modern edge. Embrace its distinctive appeal, whether worn alone or stacked with other bracelets. A must-have accessory for those who appreciate character and style.


Material: Stainless Steel
- Gold-plated 100% stainless steel
- Length: 6.5-8.5"

To clean, gently wipe the surface with a soft cloth and keep in a cool, dry area when not in use.
- All orders are processed and shipped 1-3 days after purchase.
- Free standard shipping (1-5 days) on orders over $50. Expedited shipping options are available at checkout.
- U.S & Worldwide shipping from New York CIty.
- We offer a 14-day return policy.
Check our FAQ for more shipping info.