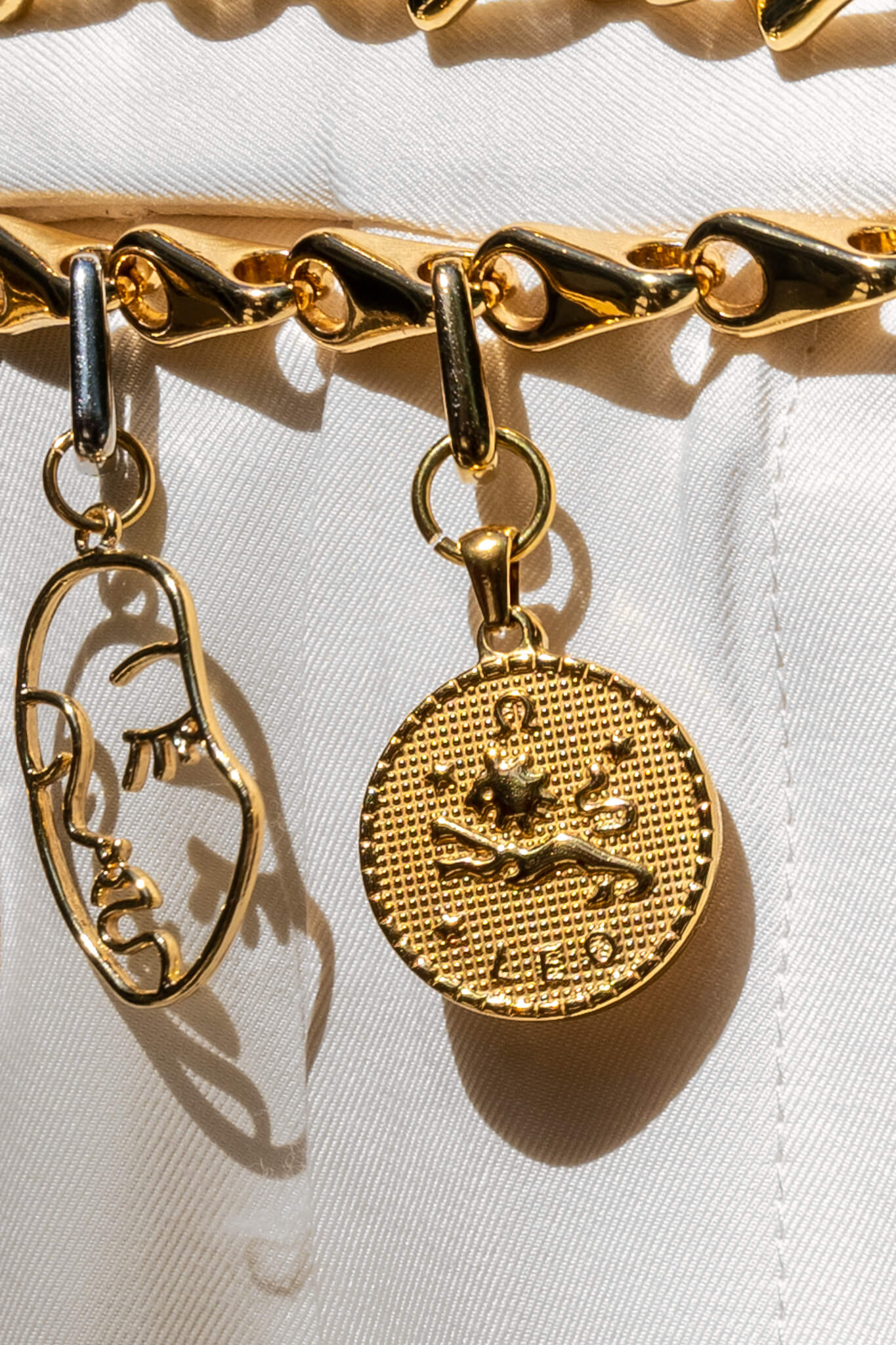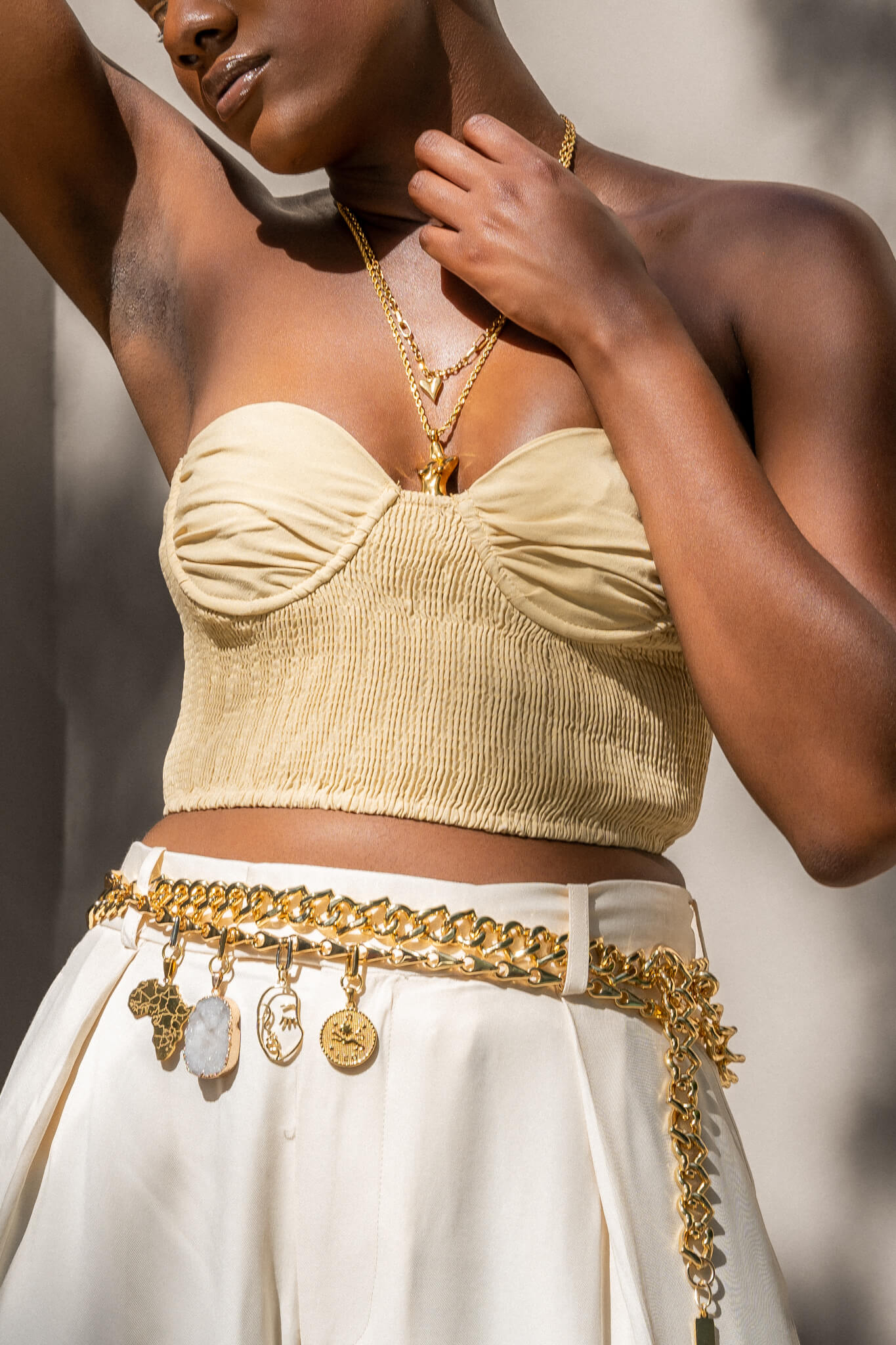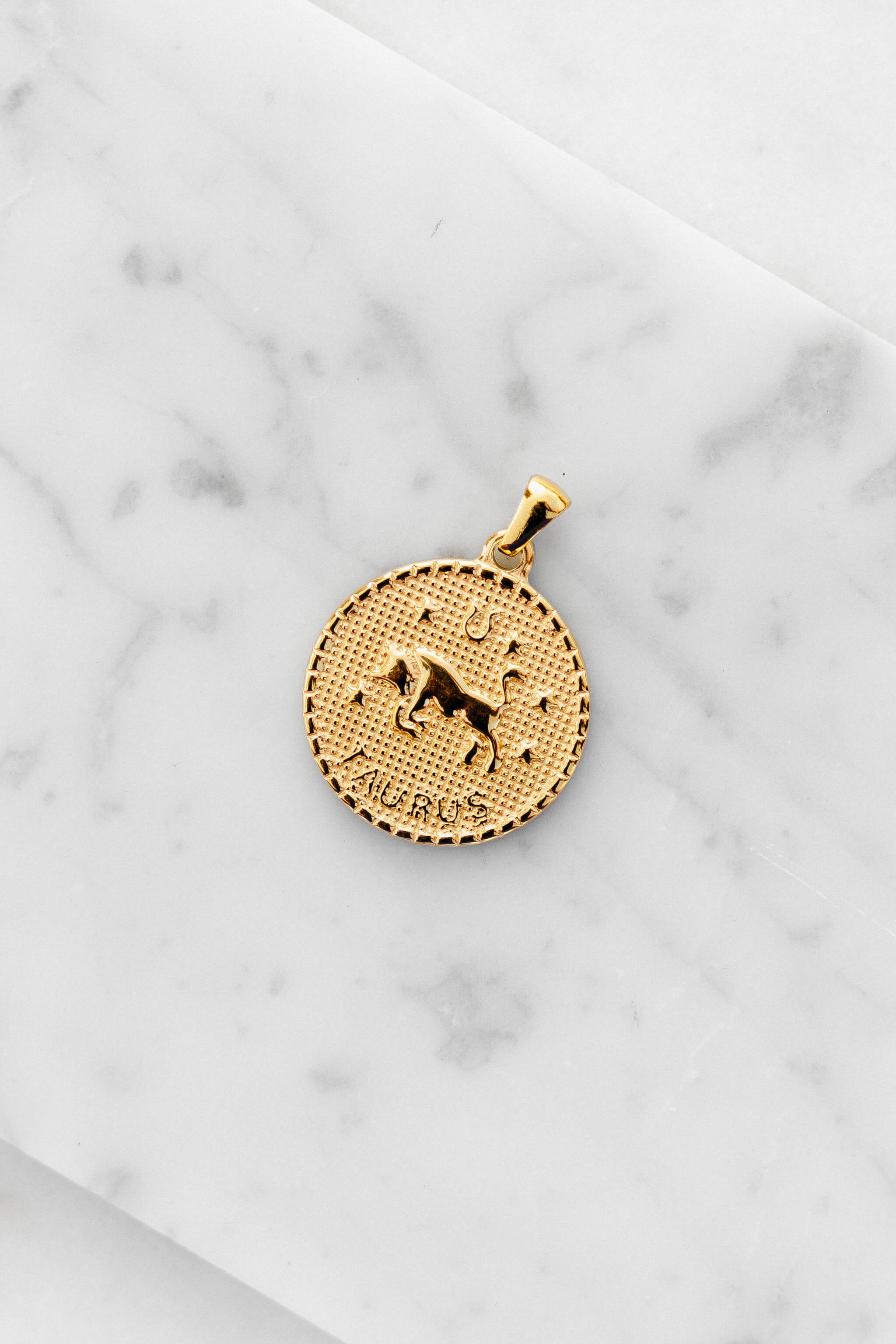 Zodiac Coin Charm - Gold
What's your zodiac sign? Are you the fearless Leo, talkative Gemini, independent Virgo, or witty Scorpio? The world needs to know. Show off your astrological sign (or the one you align with) with our zodiac gold coin charms.
Connect this charm to one of our waist chains by easily clipping it on. Mix & Match multiple charms to show off your style.
- Diameter: 1" / 2.5 cm
- Thickness: 2 mm
- Stainless Steel with 18K Durable PVD Gold Plating

- Hypoallergenic & Suitable for Everyday Wear
- Sweat & Tarnish Resistant
- Made with Recyclable & Sustainable Materials

To clean, gently wipe the surface with a soft cloth and keep in a felt pouch that comes with each order.
- All orders are processed and shipped 1-3 days after purchase.
- Free standard shipping (1-5 days) on orders over $50. Expedited shipping options are available at checkout.
- U.S & Worldwide shipping from New York CIty.
- We offer a 14-day return policy.
Check our FAQ for more shipping info.